Let's take a look at some of the position that will be offered in this amazing industry!!
ACCOUNTING / ADMINISTRATOR
Just like any other business employees are needed to keep track of the company's records and finances. The Accounting professional will take care of managing the budgets, payroll, taxes, etc. The Admin professional will take care of managing patient records, and quite often be the person that verifies the users MMJ Card at the entrance of the dispensary. The Administrator position is also a good entry level position, for those who are looking to gain knowledge about the industry and work their way up in a Medical Marijuana Dispensary. managing patient records, and quite often be the person that verifies the users MMJ Card

BUDTENDER, DISPENSARY AGENT, DISPENSARY TECH
Dispensary Jobs and Budtender Jobs are the most sought after jobs in the industry for entry-level. Budtenders are the face of the dispensary! The ones whom patients interact with on a daily basis. They are responsible for greeting patients, orienting them about strains and use, methods of delivery and titration (dosage). They must know how each strain works to alleviate the different debilitating illnesses for which the cannabis was recommended. They must be keenly aware of the difference of Indica, Sativa and their hybrids. A Budtender will maintain records of the effectiveness of the strain for the patient for long-term study and future reference and maintain the dispensary legitimacy. The Budtender should be personable, groomed and knowledgeable about the industry. They will be trained by the Dispensary Manager and should attend formal Budtending Seminars or Schooling. There may be part-time positions available as well as full-time. A Budtender Salary usually starts between $12-15 per hour.
CANNABIS CHEF
A Cannabis Chef should first and foremost be a good cook and know the basics of culinary arts. Any infusion of edibles must be done in a commercial kitchen. The Cannabis Chef must be adept at baking, making tinctures, oils, cannabis butter, balms, extracts, and chocolates. There may be part-time positions available as well as full-time.
CULTIVATION SUPERVISOR (ASSISTANT GROWER)
The Cultivation Supervisor oversees the Grow Crew and Trimmers. They are there to fill in for the Master Grower when they are unavailable. They are the equivalent of an understudy - they must know everything the Master Grower knows, and maintains the day to day operations of the cultivation site and trains the remainder of the crew.

DELIVERY DRIVER
Companies with a medical marijuana dispensary license may be allowed to deliver products to patients who are infirm or homebound. The driver must be patient, kind and courteous with patients - this is a medical house call. They should like being around people and helping others, with a good clean driving record. The Driver may NEVER drive while impaired and should be knowledgeable of the area they will be covering. Generally the order will be called in with a Budtender who will suggest which strain of medicine should be delivered, based on the patient's history and illness. There may be part-time positions available as well as full-time.
DISPENSARY MANAGER
The face of a dispensary. The manager must interface with staff, law enforcement, vendors, and landlords. The main responsibility of the dispensary manager is to coordinate and facilitate transactions of the dispensary. They must maintain records, have contact with the grow sites, embrace patient education and understand marketing. They will train employees and decide which product to carry and determine best pricing based on market conditions. They are responsible for keeping up with all changes in local and state law regarding operation of the facility. The most important job of the dispensary manager is to ensure that only the best and safest quality medicine is available at the dispensary.
EXTRACTOR
This is one of the most sought after, highest paying, and dangerous jobs in the Medical Marijuana industry. An extractor is the person that takes marijuana (trimmings and/or flower) and makes hash and/or concentrates using different methods such as CO2 or Butane. An extractor must be extremely knowledgeable in this process to avoid the possibility of explosions, especially when dealing with large quantities at once. They must be aware of things like the room venting and how to monitor alarms for gas leaks, in addition to knowing the proper techniques to maximize the extraction potency.

LABORATORY WORKERS
Testing is one of the biggest growing sectors in the Medical Marijuana Industry. More and more testing labs will be opening up each year as local and state governments vow to make marijuana as safe as possible for patients. If you like working with the science end of marijuana then this may be the place for you. The Labs works will be dissecting and testing marijuana to ensure there or no pesticides, no heavy metals such as lead, and the proper amounts of cannabinoids, especially THC and CBD levels.

MARKETING / SALES
Just like any other industry, your company will not succeed unless people know you exist. Many dispensaries have started hiring marketing and sales teams to assist with getting their name and brand out there. The Marketing and Sales Team will also assist with creating logos and sales to bring more attention and patients to the dispensary.
MASTER GROWER
The Master Grower is in charge of overseeing the construction and design of the grow operation. He/she maintains the environment for the room and trains the Apprentices and/or Supervisors to do the job while he/she is away. The Master Grower is mainly there to see that the schedule and method advocated is followed according to specs and protocols. Daily records must be kept that document changes in chemicals and lighting for future reference, guidance and consistency. The Cultivation Site will have a log that is maintained by the Master Grower. They will monitor each harvest so medication and alteration patterns can be studied. A Master Grower Salary can range from $80-$150K, depending on location and size of grow.

SECURITY
There are many different needs for Security in the Medical Marijuana Industry. Some dispensaries and cultivation centers will have on site security guards, just to make their employees and patients feel safer. Some dispensaries in the lower income areas may have their security be the one the check the MMJ Cards, to detour robbers at the entry. Also quite often security will be needed to ride along with the manager to the bank, to make large cash deposits. With Medical Marijuana being an expensive commodity and an almost completely cash business, security is a must!
TRIMMER / CULTIVATION SITE WORKER

Marijuana Trimming Jobs - this is where most of you will start out. Trimmers are responsible for manicuring and preparing of the medicine. They must be able to take raw material and prepare it for curing. This entails cutting the buds off the branches and getting the ready for the Master Grower to cure. Most people that go into the Cultivation side and expect to start here, even if they have attended marijuana classes by a cannabis career institute or cannabis training university. Next is your Marijuana Grower Job, known as a Cultivation Site Worker; they maintain the plants, ensuring the chemicals and lighting are monitored according to the cultivation site schedule. Also includes harvesting which entails cutting down, hanging, planting, pruning, feeding, etc. There may be part-time positions available as well as full-time.

List of available positions by category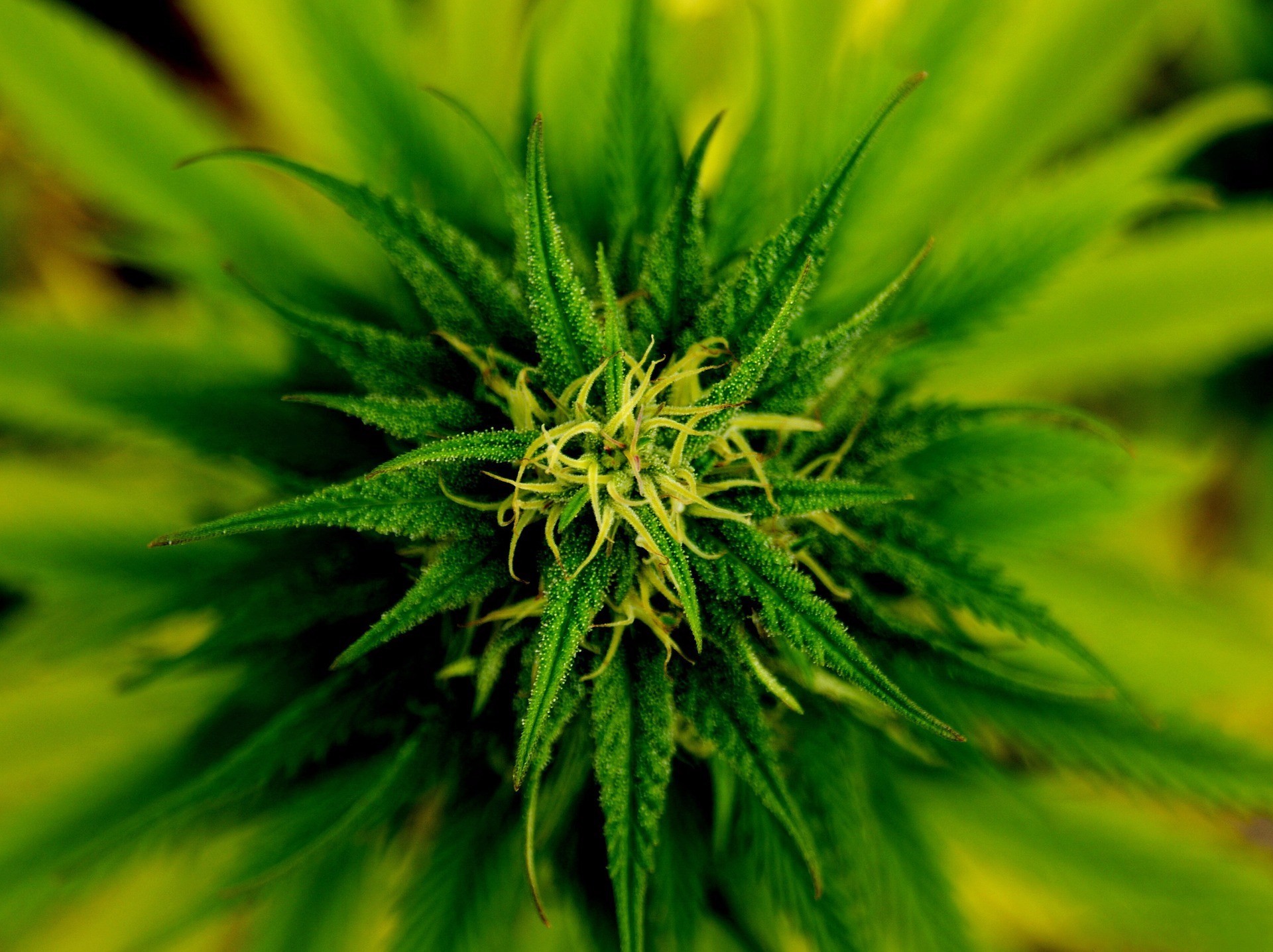 Grow the cannabis plant and sometimes process the plant.
-Master Grower
Manages all task and employees in the grow house interacts with compliance inspectors, DEA, and Local Enforcement.
-Junior Grower/Asst. Master Grower
Works under lead grower in planting, cloning, and nourishing the cannabis plant
-Inventory Manager
Maintains Inventory and/or delivers product to dispensaries or production facilities
Receive Cannabis from Cultivation Centers and process it into Cannabis products
-General Manager

Responsible for overseeing all administrative functions in a production facility. Responsibilities also involves leading and directing employees
-Master Extraction Technician
Operates machinery to extract oils form marijuana plants
-Extractor Asst.Packaging/Delivery Driver

Assists the master Extractor with tasks/Packages the products/Delivers products to the dispensaries
Sell Cannabis Products to Medical Marijuana patients
-General Managers

Responsible for overseeing all administrative functions in a dispensing facility. In Pennsylvania this position is required to be a Nurse, Physician, or a pharmacist
-Store Manager
Responsible for overseeing the retail part of the operation
-Assistant Manager
Supports the General Manager and must have excellent people skills and a high level of knowledge regarding Medical Cannabis Products
-Dispensary Agent
Handles products and assists patients, Agents may also be in-charge of inventory and if deliveries are allowed Agent may be in-charge of delivering product to patients
-Receptionist
Welcomes visitors by greeting them in person or over the phone, answering or referring inquires
-Bud Trimmers
Trimmers take the plant and with little scissors cut the flower from the stem. It's critical to only get what is needed and not to wast any of the plant then they will need to separate and weigh for distribution
And there are so many more positions...
So What Position are you interested in being hired for!!

Please request an application by clicking the book now tab then click on Request job application, click on staffs name, pick a date and time that you would like your job application sent to you, put in your info and agree to the cancellation policy click continue then confirm by clicking book my appointment. Then you will receive your job application via the email address that you provide.